Our Safety Commitment
American Industrial Construction is committed to ensuring that its employees, subcontractors, and vendors, are provided a safe, healthy, and environmentally friendly workplace. We have designed a comprehensive and effective Health, Safety, and Environmental (HSE) Management Program that will be used in all facets of our work. This program details how American Industrial will strive to consistently deliver HSE performance excellence and also provides the framework for our continuous improvement.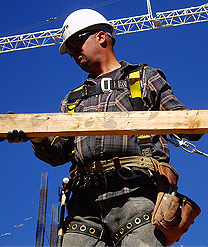 Our HSE Management System consists of proven standards and processes which describe the responsibilities, activities and methods to identify, assess, control, and measure HSE- related activity during project execution. All phases of our projects, from planning, engineering, procurement, and construction, to operations and maintenance are considered. Our System will also align with and conform to industry and client requirements.
The President of American Industrial has ultimate responsibility for HSE performance at each operating center. Implementation of HSE processes is a line management responsibility, facilitating the management of HSE-related activities as an integral part of every project. All American Industrial supervision, including subcontractors and vendors involved in company operations are held accountable for their safety performance through the HSE processes.